Meet our instructors
Monique Bellenoit
I've been practicing yoga for many years, and began my 200 hour teacher training in January of 2017 at Blissworks Yoga School in New London, CT. It was, by far, the best thing I've done for myself. Under the tutelage of my brilliant and beautiful teacher, Tricia McAvoy, I found a brand new outlook on life. One that is full of patience, trust, and love for everything and everyone around me, and most importantly, for myself. Yoga has taught me many, many things; but most of all it has taught me how to love me. And that is the greatest gift I can offer to my students.
I teach from the Anasura Yoga tradition. Anasura means flowing with grace, and emphasizes a deep spiritual journey while following the Universal Principles of Alignment. These principles ensure that the body is in proper alignment to prevent injury, allowing you to move deeper into your practice and focus on linking breath and movement.
I teach all levels classes that benefit any yogi, whether you're a seasoned veteran, or have never set foot on a mat. I hold space for all, honoring where you are and where you want to go. I look forward to helping guide you on your journey.
Tony Cabrera

Tony, RYT 200, began studying yoga in 2011 at Samadhi Yoga Studio in Manchester, CT. He completed the 300 hour teacher training program at Sacred Rivers Yoga in Glastonbury, CT. He decided to start practicing yoga to help with flexibility to counteract a job he had at the time working on his feet for 12 hours a day. In the process, he developed an interest in yoga not only for the physical benefits but also how it made it easier to manage life on a day to day basis. He decided to take teacher training to learn more about yoga philosophy and deepen his practice.
It is his goal to share what he's been taught. That through yoga, students will come to a better awareness of their body, mind and spirit.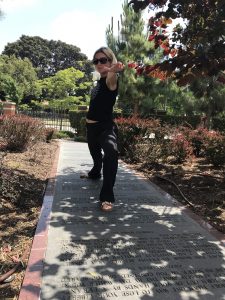 Melissa Cheslog

Melissa has been practicing yoga since her late teens. She has used her Asana and Meditation practice to overcome many things in her life and loves having her mat as her sacred space. She practices several styles of yoga from Bikram to Baptise to Ashtanga to Yin to Power Vinyasa and everything in between, depending on what her body is asking for. She enjoys sharing Vinyasa style classes to help others find movement and meditation in their own selves. Breath work and body alignment are also two of her favorite things to study and share with others.
When Melissa isn't on her mat you can find her with her family at the beach. She may also be found at the library taking out huge stacks of books or in the kitchen cooking and creating delicious meals for her big family.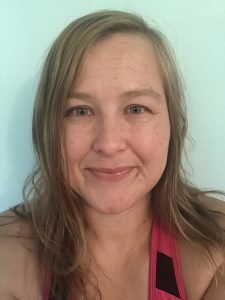 Melanie Cipher

Melanie obtained her 200-hour yoga teacher certification through Recovery Yoga at Zen & Now. A product manager by day, she has been practicing yoga on and off for more than 17 years and credits the practice with helping reduce her anxiety and depression. She practices mostly at home with thelights dimmed and her eyes closed. Her focus is on finding your own flow for your body and truly going inward. Her classes are calming and Hatha-based, and she loves weaving in unusual stretches to open under-utilized areas of the body. She also records and leads guided meditations at work and on the Insight Timer app. In her free time, her nose is usually stuck in a book.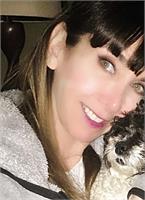 Sharon Coriaty

Sharon Coriaty is a registered and certified yoga instructor obtaining her certification from Kripalu Center in Lenox, Ma. She has been teaching and leading workshops in the community for 16 years and enjoys working with students in improving their overall health and well being through the practice of yoga. Students love her self deprecating sense of humor, her love of anatomy and movement, and the joy in which she shares her passion for teaching.
Aside from her teaching she enjoys hiking with her dogs, bowling and spending time with her family and friends.
Sarah Dziatko

Sarah's love for athletic activities and spiritual growth first brought her to yoga at a young age. Yoga has helped her grow physically and spiritually after a back injury. She is a young yoga student and hopes that through practicing and teaching she can help other young people find the same love, appreciation, and joy in practicing yoga that she does. Sarah is a passionate recently certified 200-hour yoga instructor, trained at Luna Vinyasa under the direction of Kathleen Maroney. Sarah's power classes include not only strength but flexibility, surrender, and strength and softness (Sthira and Sukham). She hopes to provide students with time to let everything go and be present for themselves on their mat.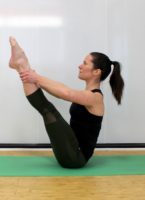 Victoria Fielding

I completed Stott Pilates Mat training in 2011. Pilates was my gateway into the fitness world and made me realize my passion for helping others find joy and well-being through physical movement. I also have certifications in Group Fitness Instruction as well as Personal Training and continue to teach a variety of different class formats including Barre, weightlifting, Step aerobics, and dance fitness. I believe in encouraging people to try out new exercise classes and activities and ultimately to listen to their bodies and their hearts to find a way to move that inspires joy and freedom within them. There are many pathways to health and physical fitness, you just need to find the one that works for you!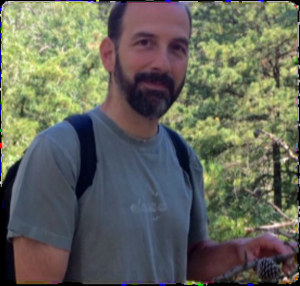 Charles Giardino

Charles has been studying the Internal Chinese martial arts for over 15 years. His practice includes elements of Qigong, Dao yin, Hun Yuan Chen style Taiji, Xingyi quan and Silk Reeling.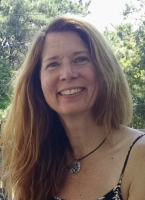 Terri Giardino

Terri has been a practitioner of yoga for more than 20 years. She is a 200 hour registered yoga instructor and a certified Pranakriya prenatal yoga teacher. Her practice is centered around breath, movement and meditation.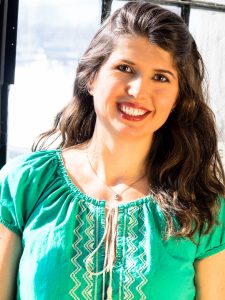 Kate Greatorex

Kate is a 2011 graduate of the Sacred Rivers Yoga teacher training program and and also works in the fields of health coaching and psychology. She began her yoga journey when she took her first yoga class in 2003 and quickly fell in love with how yoga helped calm, center, and honor her mind, body, and spirit, as well as develop her ability to listen to and trust her intuition. She approaches teaching with a sense of thoughtful playfulness by encouraging students to tune into and honor their unique needs of mind and body and to feel empowered to take actions which support their ultimate well-being. Kate also helps her students explore their individual personal edge to appreciate both the depths of inner physical and mental strength and also how to cultivate calm in the face of challenge. Learning about how yoga, nutrition, fitness, psychology, and mindfulness combine to contribute to a general sense of health and wellness have been a passion of Kate's for many years.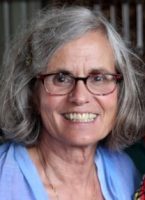 Susie Hawkins

Susie has been a teacher at Colchester Elementary School for the past 32 years and loves teaching and connecting with children! Susie has completed the required 95 hours of training to become a certified Little Flower Children's Yoga and Mindfulness instructor. She has also completed the Mindful Educators Essentials Course through Mindful Schools. Her enthusiasm for teaching yoga and mindfulness is evident in the fun and engaging classes she develops to support the well-being of each child. Susie has most recently taught yoga and mindfulness at Colchester Elementary in their after school clubs and is very excited to start teaching at Twisted Dog! Susie lives in Colchester with her husband Chris and cat Sally.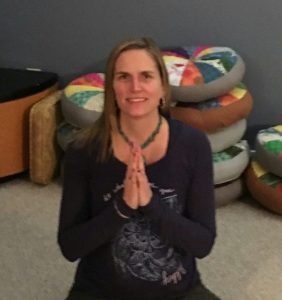 Laura Jacques

I have been practicing yoga for over 10 years. At first it was more of a physical tool to get me prepared for a big hiking journey, but I realized that yoga was much more. Yoga centers me and helps me in my daily life. My breath is the connection to my body and mind.
I received my 200 hr yoga certification from Sacred Rivers in 2008 and have been teaching ever since. I look forward to practicing yoga with you. Namaste.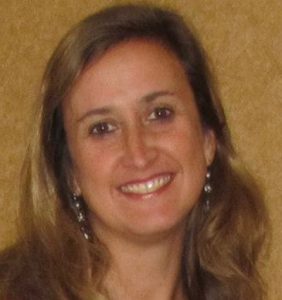 Anne Lemke

Anne is excited to join Twisted Dog Yoga to share her love of teaching yoga & mindfulness to children and families instructing the "Little Flower Yoga" program. She began the instructor certification process in the summer of '18 and completed coursework in January '19 through a fellowship grant awarded by the Fund For Teachers Organization. This LFY certified instructor certification was completed at Omega Institute for Holistic Studies under the guidance of Jennifer Harper Cohen (founder, trainer, instructor), Argos Gonzalez (Mindful Schools & LFY Certified Instructor and Trainer) and Mayuri Gonzalez (Director, School Yoga Project & LFY Certified Instructor & Trainer).
Anne is dually certified in Elementary Education and Music Education and is excited to incorporate music & movement into her yoga sessions. She has taught over 25 years in CT public schools, 19 of those years in Colchester and is presently a Kindergarten Teacher at Colchester Elementary School. She is dedicated to promoting wellness, awareness of being in the present moment and connecting with the community! We hope you will join her in her newest endeavor!
~The present moment is filled with joy and happiness. If you are attentive, you will see it.~ Thich Nhat Hanh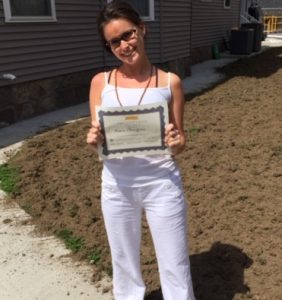 Marie OLaughlin

I discovered yoga while in search of trying to find an enjoyable fitness activity, one that I didn't feel like I was being judged on my performance and something not competitive. Yoga was just that. I appreciated that I could go at my own pace and do whatever felt right in the moment. I earned my RYT 200 hour certification from All That Matters in Wakefield, Rhode Island. In my practice I like to focus on the breath and practice mindfulness. You can expect a restorative and healing experience for both mind and body. In my spare time I enjoy being creative in the kitchen and always up for a self-care spa day!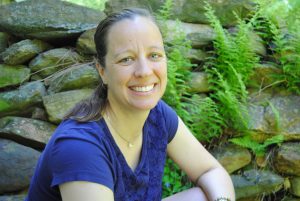 Nicky Prince

I have lived in East Haddam for the past 12 years and have always tried to incorporate fitness into a busy schedule of raising a family. I have been practicing yoga for the past 18 years and have completed my 200 hours yoga training at West Hartford Yoga in West Hartford, CT. I was first introduced to the healing power of yoga when my mom and I joined a class after she had major surgery. I love practicing power yoga and bringing yoga to new students. When teaching I can offer modifications for a more advanced or a more gentle workout. Yoga is truly for everyone!!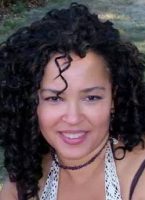 Vera Reed

Vera is a licensed Massage Therapist since 2000, National Bodywork Instructor and Chinese Herbalist since 2006, and registered Yoga Teacher since 2012.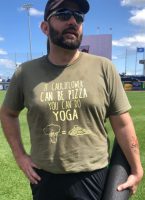 Rich Reggero

Rich has been an Army officer, a schoolteacher and tutor, and a youth sports coach. He considers it his calling to lead and inspire others. Rich has been a competitive athlete most of his life. He's competed in baseball, golf, swimming, football, hockey, running, triathlons, and basketball at different levels for the last 30 years. He suffered a series of knee injuries thanks to sports and found yoga in 2010 because of the injuries. He found that Baptiste inspired yoga could be an athletic practice while being soothing at the same time. He initially used yoga to help rehabilitate his knee. Over 10 years of practice, he strengthened his body, mind, and spirit and wants to help others do the same. He completed his 200hr YTT training in December 2017 and continued his education with the Baptiste Institute's Advanced Art of Assisting and Unbreakable Veteran's Yoga Trainings since then.
Photo coming soon!
Kelsey Samek

I am a 200-hour certified yoga teacher and received my training at Connecticut Yoga Center in Middletown under the guidance of Erika Halford. After feeling stuck in life with no direction, I turned to yoga to nourish my soul. I fell in love with yoga and decided to try teacher training in order to gain a deeper and meaningful relationship with the art. While in training, I realized how great it was to incorporate yoga into the community and felt that I could truly make a difference. I grew up in Colchester where I participated in Girl Scouts and cheerleading. I assistant coach the Bacon Academy cheerleading team and have loved being a part of that community. I currently reside in East Hampton with my husband and our two cats.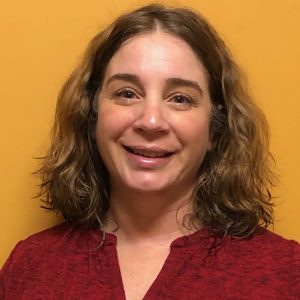 Dana St. Pierre

Dana has been practicing yoga for approx. 20 years. She loved it so much that she decided to share her passion and become an instructor in her adult life. She believes anyone can do yoga and the benefits are endless. Her other passion includes paddle boarding and she hopes to join the love of yoga and paddle boarding together in the near future. Dana is a mother of one daughter and has been married for over 15 years. She spends her free time as a Girl Scout Leader and enjoys teaching yoga to all the girl members of the Girl Scouts of Connecticut.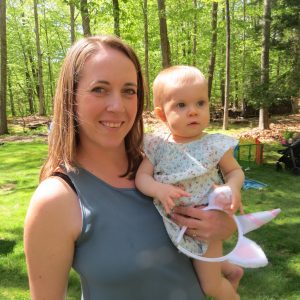 Juliana Tryon Ranaudo

RYT 200, Juliana began practicing yoga after moving back to Connecticut in 2015 and it quickly became an integral part of her life. She found that through her practice she was able to find a healthier balance. Juliana strongly believes that yoga is for people from all walks of life and welcomes students of all levels and backgrounds.
A strong foundation in dance contributes to her interest in alignment and integrating breath with movement. Off the mat Juliana enjoys hiking, knitting, traveling and chasing after her toddler.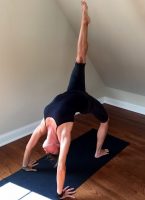 Emily Walker

Emily has been teaching yoga for 15 years and has earned her E-RYT 500 hour (Experienced Teacher) Yoga Alliance Designation. She has over 10,000 teaching hours and has successfully completed several Teaching Certifications beyond her initial certification including Advanced Peer Reviewed Sequencing & Alignment Training and most recently a training in Key Core Muscles and Handstand Instruction.
Emily's classes offer a unique sequence with clear alignment instruction designed to maximize the body's abilities by opening and lengthening key muscle groups in an order that creates an optimal yoga practice. Her sequences are designed to limit injury while improving the expression of each asana. Poses are linked through personalized vinyasas so each class is perfectly tailored to each student's individual ability and fitness level.
In her classes, Emily guides the students through a sequence that allows each student to move with their breath in a moving meditation. Each class balances strength, flexibility and cardiovascular conditioning.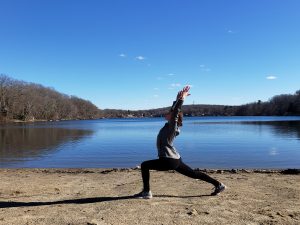 Madeline Ziff

Maddie first experienced yoga at the age of 14 when a new studio opened down the road from her home in Watertown, CT. Upon taking her first class with her mom, she knew immediately that she had stumbled upon something that was going to change her life. Soon delving into a regular practice, she found herself amazed by not only how good her body began to feel, but also captivated by the way she was learning to tap into her own mind and intuition to find peace, wisdom and a sense of connection to the world. When the studio offered its first round of Yoga Teacher Training in 2014, Maddie had no hesitation in signing up. She was thrilled to become immersed in the studies and philosophies surrounding yoga, and to learn everything she could about sharing the practice with others. She aims to help guide her students through their own personal journey of connection between the mind, body and spirit, while cultivating a relaxed and fun atmosphere.
Maddie graduated from The University of Connecticut with a degree in Nutrition Science and Dietetics in 2018, and is working to become a Registered Dietitian in addition to continuing her lifelong study and practice of yoga. She believes her true calling in life is as a healer and is driven by her desire to help others and to do her part to bring healing energy to the people and world around her.
Twisted Dog Yoga
15 Broadway Street, #2
Colchester, CT 06415
(entrance in rear of building)
Contact
Need additional assistance? Please contact us:
860-603-2387