Already a member or would like to become one?
Sign in or Register Here.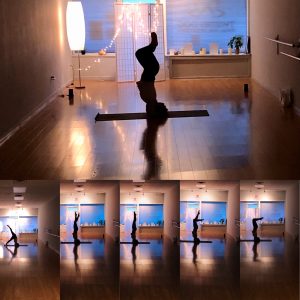 We are OPEN…register and book your classes online today!
Welcome to Twisted Dog Yoga! We are so thrilled to have opened our studio in Colchester and look forward to sharing our passion for yoga and healthy living. We are inspired by community and hope to learn and grow with you on our journey together towards a healthy mind, body and soul!
Soul Bar ~ Smoothies and Juice GRAND OPENING EVENT Dec 8th 2019, 11a – 4p!
Inclement Weather Note: We will update our online class schedule at least 1 hour prior to class should there be a cancellation or delay. Please check your email, online schedule and / or Facebook page prior to heading out to the studio and Soul Bar. Driving conditions may vary from town to town and the safety of our teachers and students is our top priority!
CYBER MONDAY SPECIALS … coming soon!
Select our Prices page to purchase (starting Dec 1st)!
Twisted Dog Yoga's registration now open for Kids Winter 2020 sessions!
KIDS Winter Wonderland Pop up December 30th!
w/ Mrs. Anne Lemke
Reserve your child's spot NOW!
New and Beginner Yogis

Are you a beginner, haven't been to class in years or think you're not flexible enough for yoga?

We have plenty of classes for you to try (and some FABULOUS reviews)!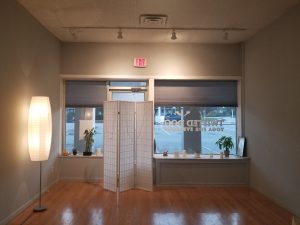 Beginner, Tuesdays at 6p
Gentle Flow, Sundays at 10a
All Levels, Fridays at 9:30a
Heated Slow Flow, Mondays at 6:30p
Twisted 50+, Wednesdays at 10a
Injury & Limited Mobility, Saturdays at 11a
If you have a mat, please bring it (although we have extras in the studio). Plan to arrive 10-15 minutes prior to the start of class. Be sure to mention your level to your instructor prior to class and they will be able to provide guidance and modifications, if necessary. And don't forget your water! Now, time to relax and breathe!

Candlelight Yoga on the Green
New Student Special
30 Days for $30
For new students only ~unlimited regular classes~
For new students only ~unlimited regular classes~
*Offer expires December 31, 2019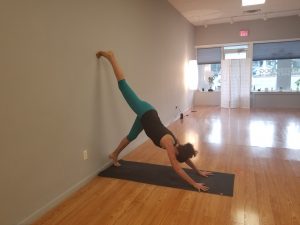 ~BABYSITTING AVAILABLE~
Please view the notes on our schedule of classes…some Twisted Dog Yoga morning classes will have babysitting available. We know moms, dads and caregivers need a break during the day too!!
Twisted Dog Yoga
KIDS Yoga & Mindfulness Series
Winter 2020 Sessions
Designed for ages 5-10
Session 1 January 6th – February 17th | 5:00-5:45p

Session 2 March 2nd – April 6th | 5:00-5:45p

Why should my child practice mindfulness & yoga?

Read more here to see the many benefits!
Twisted Dog Yoga
15 Broadway Street, #2
Colchester, CT 06415
(entrance in rear of
building)
Contact
Need additional assistance? Please contact us:
860-603-2387