Tiny Tots (ages 3-4)
January 4 – March 29
Every other Monday
5:00-5:25p

Juniors (ages 5-10)
January 12 – April 6
Every other Tuesday
4:45-5:30p
Why should my child practice mindfulness & yoga?

Read more here to see the many benefits!
Welcome to Twisted Dog! We are so thrilled to have opened our yoga studio and smoothie bar in Colchester and look forward to sharing our passion for yoga and healthy living. We are inspired by community and hope to learn and grow with you on our journey together towards a healthy mind, body and soul!
In addition to traditional studio classes, we offer LIVE streaming and outdoor / destination classes. For the most up-to-date information, please view our schedule.
All TDY regularly scheduled classes are available online, LIVE streaming

After Work Flow Series
Introducing a new series! Neck pain? Stiff shoulders and tight back? After Work Flow is designed to provide mid-week relief for those of you stuck behind a desk or computer all day. This will be a live streaming session you don't want to miss!
FREE class January 2oth!
Special package ~ $48 for 6 class-series
May also use memberships / class passes / drop-ins
Flex Space
Looking for a quiet, safe space to work but can't go into the office? Or maybe you're looking for an affordable rental for a one-on-one session with your clients. Twisted Dog is now offering FlexSpace – a private, clean and efficient space for all your business needs. Click here or email twisteddogyoga@gmail.com for details.

Please follow Twisted Dog Soul Bar on Facebook, Twitter or Instagram for the most current updates and Soul Bar hours. We can't wait to see you!
New and Beginner Yogis

Are you a beginner, haven't been to class in years or think you're not flexible enough for yoga?

We have plenty of classes for you to try (and some FABULOUS reviews)!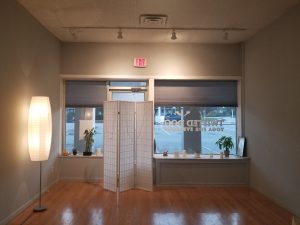 Gentle Flow

Beginner
Midweek Renewal
Midday Flow
All Levels
Plan to arrive 10-15 minutes prior to the start of class. Be sure to mention your level to your instructor prior to class and they will be able to provide guidance and modifications, if necessary. And don't forget your water! Now, time to relax and breathe!
Please click here for details on our Covid policies and guidelines.
New Student Special
3 Weeks for $30
For new students only ~unlimited regular classes~
*Offer expires March 31, 2021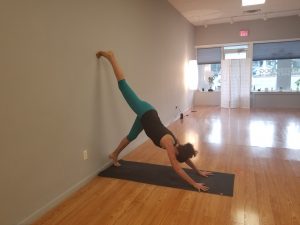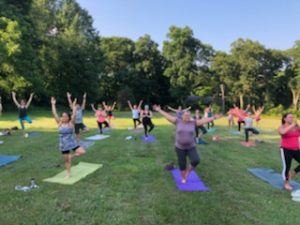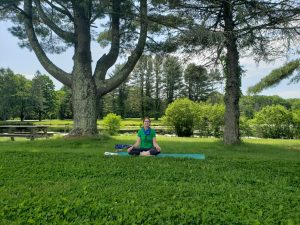 Morning Yoga at Cohen & Elizabeth Woodlands
Twisted Dog Yoga | Soul Bar
15 Broadway Street, #2
Colchester, CT 06415
(entrance behind Noel's plaza)
Contact
Need additional assistance? Please contact us:
860-603-2387