Twisted KIDS
Twisted Dog Yoga has programs for KIDS too! Kids benefit greatly from a practice of mindfulness and yoga. It helps calm the mind and body, teaches compassion and body awareness and can improve their self-esteem.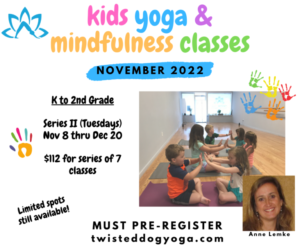 ---
Limited spots still available!
Children will learn about the five components of the Little Flower Yoga Program. They will learn how to: Connect (activities that will connect to yourself, community and world); Breathe (activities to control breath safely); Move (learning yoga postures – focus on exploration not competition); Focus (activities which allow participants to experiment with what it means to focus & "be in the moment"); Relax (the final component of the program which will promote resting the body and mind). Designed for grades K through 2nd.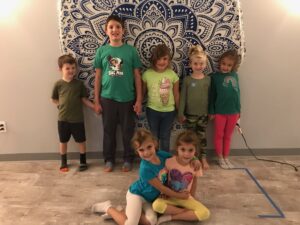 Twisted Dog Yoga
15 Broadway Street, #2
Colchester, CT 06415
(entrance in rear of building)
Contact
Need additional assistance? Please contact us:
860-603-2387