Twisted Dog
Yoga | Soul bar
Yoga…and Smoothies for Everyone!
Studio
We are a studio designed for the young and the senior, the beginner student and the advanced, the mindful being and the one just learning to be present. No matter what your age, size, goals or level, Twisted Dog Yoga has a class that will cater to your specific needs.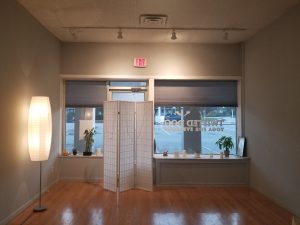 Our studio and Soul Bar concepts are built upon our desire to bring a healthy lifestyle mindset to the families within our local community.
For some, the idea of 'YOGA' is intimidating. For others, the timing of existing classes just doesn't work within their schedules. At Twisted Dog Yoga, there is no judgment. We are supportive and open. We are flexible and willing to listen to our community and build our schedule around theirs.
Twisted Dog Yoga is designed to be a welcoming space, where you can leave the outside world behind and allow yourself the opportunity to cherish YOU.
Soul Bar
Soul Bar is vibrant, yet cozy and functional! Enjoy a smoothie with your friends or bring along your laptop for a change of scenery. Our smoothies have been taste-tested for deliciousness and abound with healthy, fresh ingredients. Nothing artificial, just homemade goodness. Parents (and kids) will love our child-friendly options, too! And most days, you can indulge in our freshly prepared Almond Milk. Doesn't get much better than that! We can't wait to see you!
We invite you…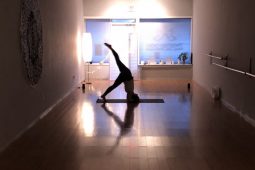 We invite you to come visit!
Please stop by and try one of our classes. You can register ahead online or upon arrival, just be sure to give yourself some extra time.
We have a wide variety of classes, as well as many economical ways to bring yoga into your life!
Twisted Dog Yoga | Soul Bar
15 Broadway Street, #2
Colchester, CT 06415
(entrance in rear of building)
Contact
Need additional assistance? Please contact us:
860-603-2387