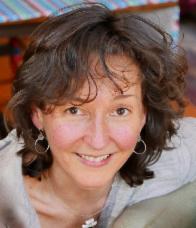 Beth Berkeley

Beth has been exploring and teaching numerous styles of yoga for over 20 years. Her teaching is informed by her extensive training in functional anatomy, her years of hands-on work with bodies changing posture as a Rolfer and the insights gleaned from her daily yoga asana practice. Of the many yoga traditions she has explored, her love is first and foremost for classical Ashtanga Yoga and the transformative power of the unseen parts of the practice woven into its methodology. She strives to offer classes that are challenging, accessible and empowering, sharing her passion for yoga and helping others experience its tremendous power to heal and transform. Beth is a 2001 graduate of the Healing Touch Institute of Massage Therapy, a 2004 graduate of the Rolf Institute of Structural Integration, and holds two 200-hour yoga teacher certifications.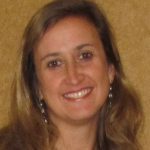 Anne Lemke

Anne is excited to join Twisted Dog Yoga to share her love of teaching yoga & mindfulness to children and families instructing the "Little Flower Yoga" program. She began the instructor certification process in the summer of '18 and completed coursework in January '19 through a fellowship grant awarded by the Fund For Teachers Organization. This LFY certified instructor certification was completed at Omega Institute for Holistic Studies under the guidance of Jennifer Harper Cohen (founder, trainer, instructor), Argos Gonzalez (Mindful Schools & LFY Certified Instructor and Trainer) and Mayuri Gonzalez (Director, School Yoga Project & LFY Certified Instructor & Trainer).
Anne is dually certified in Elementary Education and Music Education and is excited to incorporate music & movement into her yoga sessions. She has taught over 25 years in CT public schools, 19 of those years in Colchester and is presently a Kindergarten Teacher at Colchester Elementary School. She is dedicated to promoting wellness, awareness of being in the present moment and connecting with the community! We hope you will join her in her newest endeavor!
~The present moment is filled with joy and happiness. If you are attentive, you will see it.~ Thich Nhat Hanh
Kathy began her formal yoga training at Kripalu in 2005. She began her studies in hatha yoga (gentle), which led her down the path towards Svaroopa teacher trainings and yoga therapies. She is also a yoga therapist and massage therapist trained in craniosacral, reiki, EMF and Ayurvedic modalities. Her life's passions include nature and movement, sounds and healing. Overtaxing her body with landscaping and farming for many years led her to the pursuit of alleviating pain. Yoga has provided her relief, reducing the pain and stress, enabling her to live more happily! She is LMT, RYT 500-hour Svaroopa and 200-hour Kripalu.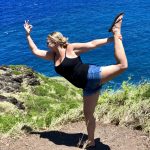 Kelsey Samek

Kelsey is a 200-hour certified yoga teacher and received her training at Connecticut Yoga Center in Middletown under the guidance of Erika Halford. After feeling stuck in life with no direction, she turned to yoga to nourish her soul. She fell in love with yoga and decided to try teacher training in order to gain a deeper and meaningful relationship with the art. While in training, she realized how great it was to incorporate yoga into the community and felt that she could truly make a difference. She grew up in Colchester where she participated in Girl Scouts and cheerleading. She is currently the assistant coach to the Bacon Academy cheerleading team and has loved being a part of that community. She currently resides in East Hampton with her husband and two cats.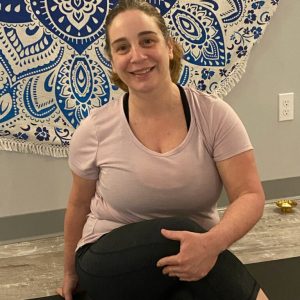 Dana St. Pierre

Dana has been practicing yoga for approx. 20 years. She loved it so much that she decided to share her passion and become an instructor in her adult life. She believes anyone can do yoga and the benefits are endless. Her other passion includes paddle boarding and she hopes to join the love of yoga and paddle boarding together in the near future. Dana is a mother of one daughter and has been married for over 15 years. She spends her free time as a Girl Scout Leader and enjoys teaching yoga to all the girl members of the Girl Scouts of Connecticut.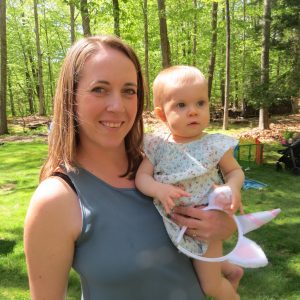 Juliana Tryon Ranaudo

Juliana began practicing yoga after moving back to Connecticut in 2015 and quickly realized that she wanted to share with others the benefits that yoga had brought to her.
Juliana is a Yoga Alliance RYT 200 instructor. She is certified in Energy Medicine Yoga Foundations and is currently pursuing her Advanced EMYoga Teacher Certification under Lauren Walker.
Juliana firmly believes that yoga is for people from all walks of life and welcomes students of all levels and backgrounds. A strong foundation in dance contributes to her interest in alignment and integrating breath with movement. Off the mat Juliana enjoys traveling, mountaineering, bee-keeping and chasing after her young daughter.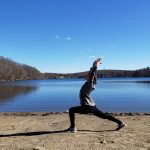 Madeline Ziff

Maddie first experienced yoga at the age of 14 when a new studio opened down the road from her home in Watertown, CT. Upon taking her first class with her mom, she knew immediately that she had stumbled upon something that was going to change her life. Soon delving into a regular practice, she found herself amazed by not only how good her body began to feel, but also captivated by the way she was learning to tap into her own mind and intuition to find peace, wisdom and a sense of connection to the world. When the studio offered its first round of Yoga Teacher Training in 2014, Maddie had no hesitation in signing up. She was thrilled to become immersed in the studies and philosophies surrounding yoga, and to learn everything she could about sharing the practice with others. She aims to help guide her students through their own personal journey of connection between the mind, body and spirit, while cultivating a relaxed and fun atmosphere.
Maddie graduated from The University of Connecticut with a degree in Nutrition Science and Dietetics in 2018, and has worked to become a Registered Dietitian in addition to continuing her lifelong study and practice of yoga. She believes her true calling in life is as a healer and is driven by her desire to help others and to do her part to bring healing energy to the people and world around her.
Twisted Dog Yoga
15 Broadway Street, #2
Colchester, CT 06415
(entrance in rear of building)
Contact
Need additional assistance? Please contact us:
860-603-2387